Trail Tire Penticton Family Tire Business Just Keeps Rolling Along
Posted on:
March 13, 2021
David Larsen's introduction to the tire and automotive business came as a toddler at the shop his grandfather Eric Larsen opened in Penticton in 1948 at 55 Front St.
While locations and names have changed over the years, Larsens' Excel Tire Centre – now Larsens' Trail Tire Auto Centers – continues the family tradition of steadily improving customer service for its South Okanagan-Similkameen clients.
"I think it's important to let people know that changing our name was a business decision we made to be able to continue to provide the quality and service and fair pricing that customers are used to with us," said David who is now the centre's manager, working alongside his father Rick and brother Matt at their 555 Okanagan Ave. E. location.
"We were approached by Alberta group called Trail Tire and they decided to move into B.C. and they looked to stores like ours, ones with longer histories and good reputations, to join their group.
"We're still independently owned and managed and will have better buying power and that will obviously benefit the customers."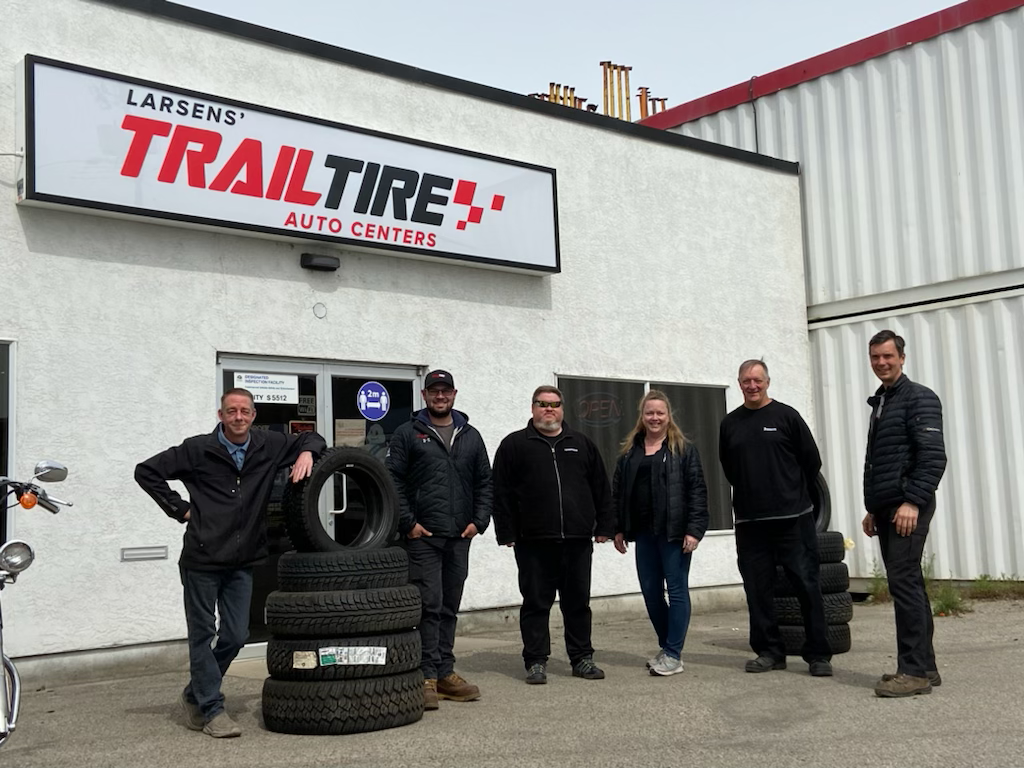 Being family owned and operated, learning the business was a rite of passage for David, brother Matt and father Rick. Even though David worked in civil engineering, the service centre was a place was he happy to return home to when the time came.
"Larsens' has always been solid and now I'm raising a family here so it is even more important to be here," said David.
One of his earliest memories as a kid in the shop was hearing somebody call "fire" over the shop speaker and a reply of "where?" But no one seemed overly concerned.
When he asked his dad later about the matter he found out the word coming from the speaker was actually "tire."
"So I concluded based on the urgent tone I heard on the speaker that finding tires was important," recalled David. "So I told him I knew where there was another tire on the side of the road in my neighbourhood."
Deemed an essential service during COVID-19, David said the business continues to do well, especially with a new customer base of people who needed to bought winter tires instead of winter vacations this year.
While new clients are a welcome addition, he said the repeat customers remain "the backbone" of the business.
"Most of the customers who come through the doors I know on a first-name basis," said David.
Specializing in tires and just about every other automotive service, there are also plans in the future to do some building renovations to better serve customers.
According to David, the family is committed to keeping its shop doors open for another 60 years.
"We've survived on our reputation and our name and become a staple here in town," he said.
"Our secret of success: fairness for sure, integrity and honesty, which we will continue to do."
Back